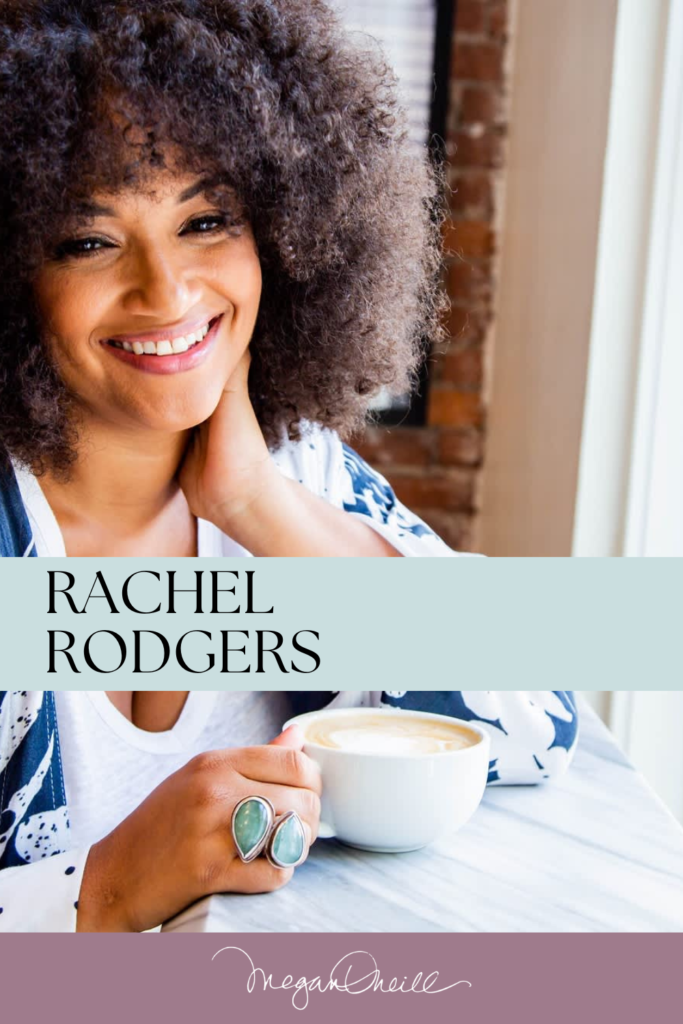 Lean into your sun sign strengths for business growth!
In launching my new astrology service, I've had lots of fun working with old clients to find their natal sun's greatest strengths. So it made me curious to study my favourite entrepreneur's zodiac charts to see how their their star power plays out in their business in regards to how they operate and how it manifests.
So here is the first Astro Entrepreneur Star of the Month!
We are still in Aquarian season (January 20 – February 18), and I am sharing what I consider a textbook example of a great Aquarius entrepreneur who leans into her sun strengths and, conversely, acknowledges the shadow part of her sign sun. It's that level of consciousness and connection to her Aquarius sun sign  that helps her to make multiple seven figures and inspires people all around the world to see the path to success for themselves.
Her name is Rachel Rodgers, and I predict she will soon be on a screen for millions to see. She is an author, business coach, and podcaster and has a flourishing membership program called We Should All Be Millionaires. If you are interested in getting to know her better, order her book "We Should All Be Millionaires." Her best revenue month last year was a million dollars. Imagine what Rachel Rodger's net worth is now.
I chose Rachel as the Aquarius star of the month because I was in her membership and regularly listened to her podcasts. I hear such a clear example of her sun sign. Aquarius is the rebel and exists to shake up the status quo. They see outdated systems that don't work for the broader good, and they go into action to invoke change. Aquarius is undoubtedly the most innovative, progressive, rebellious, and humanitarian. They also rule tech businesses.
I see Rachel's mission to serve the collective a very Aquarian motivation, by teaching women, BIPOC, LGBTQIA+, and other historically-excluded people how to build 7-figure businesses. She preaches rightly that if these groups are economically empowered, they will become part of the power structure.
Another way that she understands her Aquarian sun personality is by the fact that she has outsourced the day-to-day running of her big business. One-on-one is a struggle for many Aquarians. They do better tending to groups and leaving individual's feelings to a Cancer or Pisces. So, the fact that she has proactively hired a large team that will allow her to concentrate on the big picture is a way she ensures her success in a positive Aquarian way.
If you have an entrepreneur crush like Marie Forleo or Richard Branson, send me a request. Knowing their strengths and how it plays a part of their business growth hopefully will help you to understand yourself more!
Are you looking to align your business with your natal promise? What does that mean? Check out my
three natal readings
!