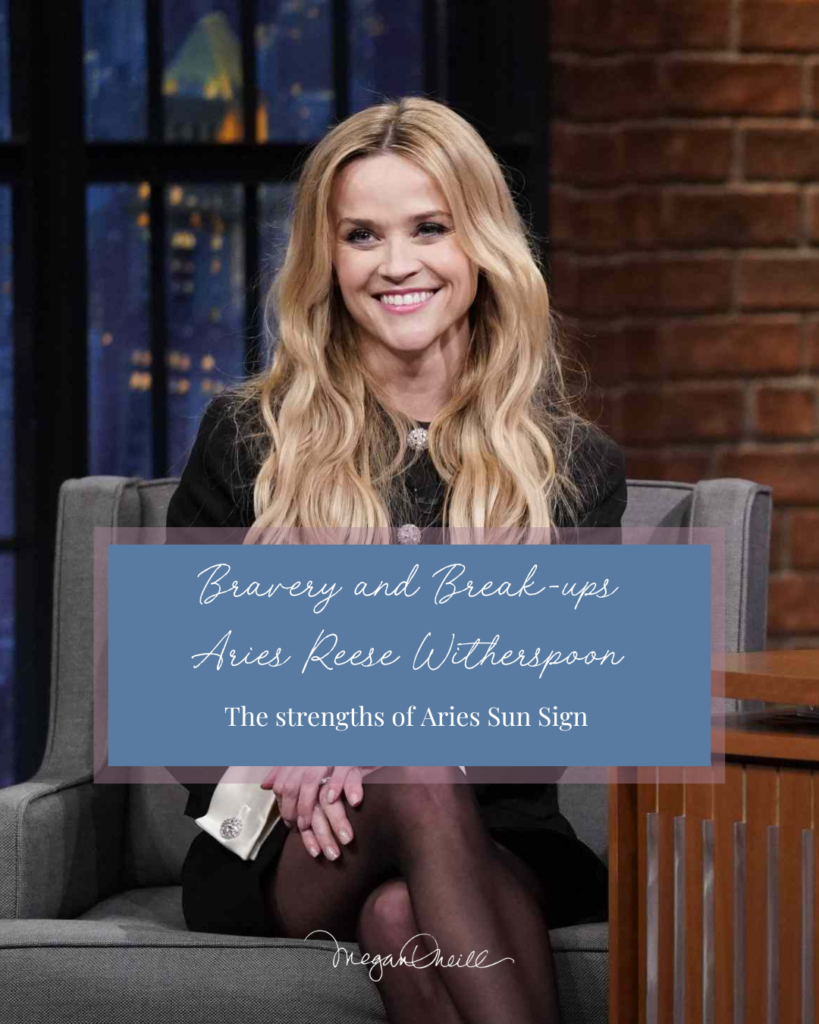 A couple of days ago, on March 20th, the sun entered the zodiac sun of Aries. It is the first sign of the twelve and one to be admired; Aries people seem to be all brave and passionate and ready to bust through the seams in their energy.
One Aries I admire tremendously is Actress/Entrepreneur Reese Witherspoon. I loved her, especially after this Aries bravely started her own production company so she could produce women-led movies. After turning 40, she noticed that the roles offered to her were two-dimensional portrayals of moms and wives. She was tired and angry, so her husband told her to stop complaining and got off her duff to produce films with interesting women-led stories. She did that and created the production company Hello Sunshine, which recently sold to Blackstone for 900 million, and a book club that turns books into best sellers. She's a business titan now!
A couple of weeks ago, I read, Reese was breaking up with her second husband after 12 yrs of marriage. I was curious to see what her chart revealed. Her Jupiter Return in early spring occurs every 12 yrs and indicates expansion and learning; Jupiter is the planet of learning, philosophy and abundance. It's also a time when we look at the big picture of our lives and assess whether we are aligned with our vision of our lives.
So her marriage ending after 12 yrs may not be a coincidence but a Jupiter Return influence. On its face, a marriage breakup seems like a negative event, but we need to reframe that old assumption. Relationships that are good for 12 yrs and produce a child are a success in themselves.
Aries's characteristics are bravery and independence.  I think it is brave to realize when something no longer works; and confident to know you have what it takes to care for yourself until you find someone who aligns.  For Aries Reese, I suspect this will be a little easier to see than other sun signs.
Are you interested in finding out your star-derived strengths? Visit www.meganoneill.ca and download my free moon guide! It's what makes you tick emotionally and helps you to accept yourself even more.